Live Trainings and Retreats (Online, Zoom)
"I was very fortunate to be on Ryan's Awareness Meditation training. He is very knowledgeable, kind and gentle. He made me feel very comfortable and it was very easy to learn from him such a complex and advanced topic. I would recommend his classes to anyone looking for deepening their meditation practice"
All trainings and retreats are offered through transparent generosity.
Trainings generally involve weekly group meetings for 10 weeks, 90-minutes each week, with up to 12 people in a group, with teachings, practices, and opportunities for sharing and questions.
Retreats involve a similar format, except focused even more intensely in practice, meeting multiples daily for a week, and a daily large group dharma talk.
Registration Open: Mapping Awakening Training

In this training we'll dive deep into the Phases of Insights and Waves of Wakefulness, two connected contemplative maps, which attempt to describe the deep features of the meditative path as it unfolds over our lifetime. Our journey together will use guided and social practices to invoke these maps within our experience rather than only studying them from the outside. Through mapping awakening we locate ourselves on the journey, orienting us, giving us more confidence on where we're going next. Led by Ryan Oelke.
Starting October 5, 2021. 
Upcoming Trainings 

I offer virtual small-group trainings via Zoom regularly. If you're interested in joining a training, you can sign up for the interest list and I'll let you know first when registration is open. Past trainings have included Awareness Meditation Training, Integral Dharma, and The Realization Process. I will be offering these trainings and new ones in the future. 
Sign Up the Trainings Interest List
Buddhist Geeks Trainings – Past Trainings
Awareness meditation is the practice of simply being. When we let go of all sense of doing, of directing attention, of identifying with anything we are aware of, we naturally rest in the vast, effortless spaciousness of awareness itself–this simple feeling of being. In this 10-week training we will explore awareness meditation through a variety of doorways of experience, including mindful awareness, heartful awareness, inquiring into awareness, and embodied awareness. 
The Realization Process Training
Embody your awakening through your whole being through the three tracks of The Realization Processfrom Judith Blackstone: Nondual Meditation, Embodiment and Movement, and Healing Ground. Led by Fully Certified RP Teacher, Ryan Oelke.
In this 10-week Integral Dharma Training we'll explore the practices and integration of wakefulness, healing, and transformation in service of our lives, the world, and the planet. In particular we will practice together in the context of courage, hope, uncertainty, and crisis, exploring their paradox, polarity, and interconnectedness in our practice, daily lives, and as part of our nascent planetary culture. 
Retreats
Periodically I co-lead online Zoom retreats with Buddhist Geeks teachers. Most recently I taught in our Life Retreat in June 2020. The theme changes every retreat, but that retreat was focused on The Phases of Insight. Below you can watch and listen to the dharma talk I gave, What are you practicing for?
When I am teaching at a retreat I will update this page and announce it via the newsletter. You can also see upcoming Buddhist Geeks retreats here. 
Emerge
Emerge is an integrally based program that combines aspects of waking up and showing up in the world.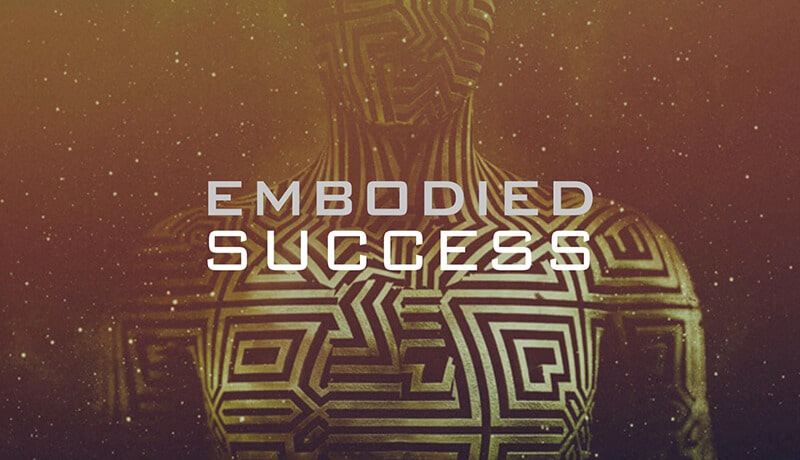 Embodied Success is another integrally informed program designed to integrate waking up, cleaning up, growing up, and showing up to support heartful individual, organizations, and businesses who seek to make the world a better place.