Ongoing Practice Group: The Realization Process

Embody your awakening through your whole being through the three tracks of The Realization Process from Judith Blackstone: Nondual Meditation, Embodiment and Movement, and Healing Ground. Led by Senior RP Teacher, Ryan Oelke.
2 weekly, drop-in 60-minute guided practice sessions offered that you can join whenever you want: Mondays 5:30pm-6:30pm, Thursdays 1pm-2pm.
Includes a 10-week self-paced course covering the principles and core practices of RP with video talks and guided audio exercises. You can do or not do this, whenever you want, it's just available if you need it.
Book Commentary Series on key and upcoming RP books + Q&A, live streamed and recorded.
Totally focused on guided practice with 15 minutes at the end for q/a.
Private online group in the Buddhist Geeks Network with the opportunity to post/share and ask questions.
Offered on a monthly basis/commitment via a subscription, but you can cancel any time you want.
Note: If you're considering doing a Teacher Training for The Realization Process, because I am Senior Teacher, hours spent in the live practice sessions in this group will help fulfill the prerequisite for teacher trainings.
Live Trainings and Retreats (Online, Zoom)
"I was very fortunate to be on Ryan's Awareness Meditation training. He is very knowledgeable, kind and gentle. He made me feel very comfortable and it was very easy to learn from him such a complex and advanced topic. I would recommend his classes to anyone looking for deepening their meditation practice"
Current trainings are focused on ongoing immersive practice, aimed out providing the opportunity for consistency and going deep.
Past trainings have focused on a curriculum of teachings and practices for 10 weeks, 90-minutes each week, with up to 16 people in a group.
Retreats involve a similar format, except focused even more intensely in practice, meeting  daily for 7 days, a daily large group dharma talk, and small group practices and guidance.
Upcoming Trainings 

I offer virtual small-group trainings via Zoom regularly. If you're interested in joining a training, you can sign up for the interest list and I'll let you know first when registration is open. Past trainings have included Awareness Meditation Training, Integral Dharma, and The Realization Process. I will be offering these trainings and new ones in the future. 
Sign Up the Trainings Interest List
Buddhist Geeks Trainings – Past Trainings
Awareness meditation is the practice of simply being. When we let go of all sense of doing, of directing attention, of identifying with anything we are aware of, we naturally rest in the vast, effortless spaciousness of awareness itself–this simple feeling of being. In this 10-week training we will explore awareness meditation through a variety of doorways of experience, including mindful awareness, heartful awareness, inquiring into awareness, and embodied awareness. 
The Realization Process Training
Embody your awakening through your whole being through the three tracks of The Realization Process from Judith Blackstone: Nondual Meditation, Embodiment and Movement, and Healing Ground. Led by Fully Certified RP Teacher, Ryan Oelke.
Integral Dharma Retreat
How can we make sense of, and skillfully make our way through, an increasingly polarized, fragmented and disorienting world? In this 4-Day Integral Dharma Retreat we'll explore how an integral framework can provide us with a map of the unfolding territory, and help us to locate ourselves within it. Taking a pragmatic, embodied and relational approach, we'll train in personal and interpersonal practices to ground, resource and orient ourselves, calibrating a compass by which we can navigate complexity, integrating the polarities of hope and fear, and expanding to embrace the opportunities hidden in the crisis. As we wake up to the groundless ground that already lies unshakeable at our core, and undertake the developmental work of growing up, we can learn how to clean up our shadow stuff, so that we can show up fully, empowered and ready, for our lives, our communities, and our planet's future.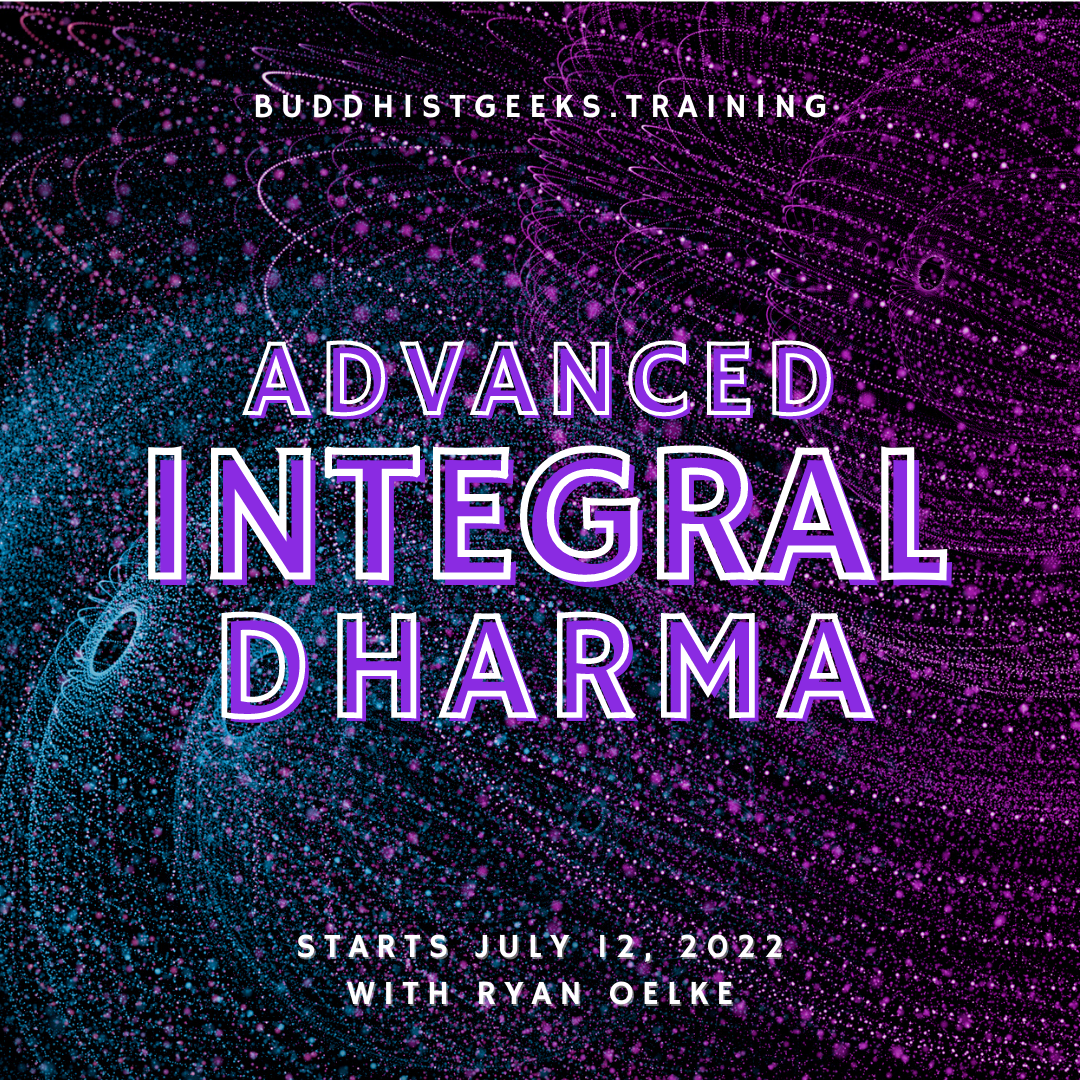 Waking Up & Growing Up in a World in Crisis
This training is a deepening of the foundation cultivated in our introductory Integral Dharma Training. Our focus for Advanced Integral Dharma is integrating Waking Up and Growing Up into a single practice and experience, combining states of consciousness and stages of development through The Phases of Insight and Ken Wilber's model of ego development (first created by Vince Fakhoury Horn as the 'Wilber-Horn Matrix'). We will inhabit these states and stages experientially through Social Meditation, particularly the form of Zen Noting. What we discover through these practices and exploration will be done in the context of being of benefit in an increasingly complex world in crisis.
In this 10-week Integral Dharma Training we'll explore the practices and integration of wakefulness, healing, and transformation in service of our lives, the world, and the planet. In particular we will practice together in the context of courage, hope, uncertainty, and crisis, exploring their paradox, polarity, and interconnectedness in our practice, daily lives, and as part of our nascent planetary culture.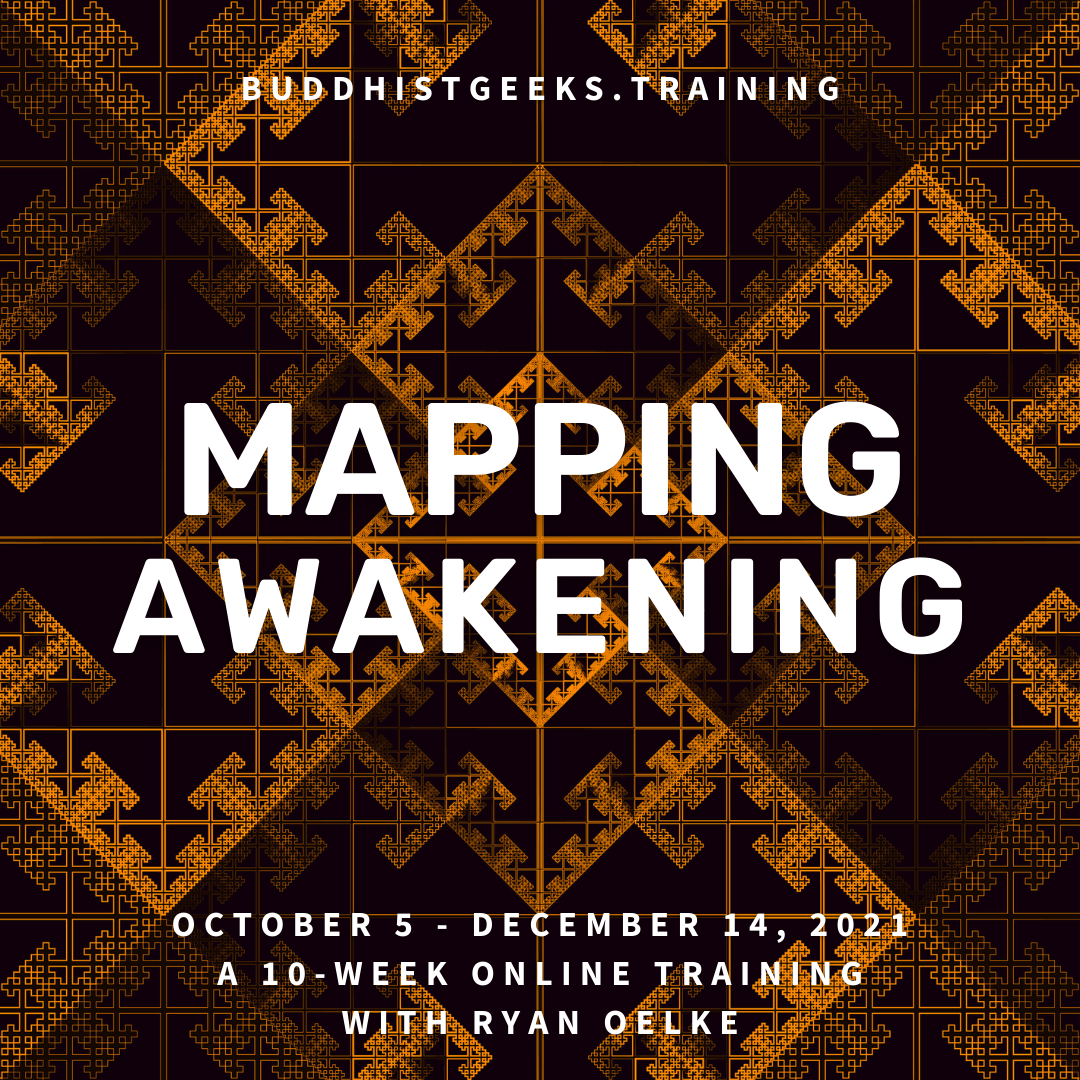 Mapping Awakening
In this training we'll dive deep into the Phases of Insights and Waves of Wakefulness, two connected contemplative maps, which attempt to describe the deep features of the meditative path as it unfolds over our lifetime. Our journey together will use guided and social practices to invoke these maps within our experience rather than only studying them from the outside. Through mapping awakening we locate ourselves on the journey, orienting us, giving us more confidence on where we're going next.
Inquiry, one of our Six Ways to Meditate, is the practice of using a question as a prompt for discovery. In Inquiry meditation we open to the groundlessness of reality, into intimacy with all that is. The questions we work with bring us deeper into a space of radical curiosity. Out of that space new possibilities arise for deepening our embodied wisdom, compassion, and action.
Retreats
Periodically I co-lead online Zoom retreats with Buddhist Geeks teachers. Most recently I taught in our Life Retreat in June 2020. The theme changes every retreat, but that retreat was focused on The Phases of Insight. Below you can watch and listen to the dharma talk I gave, What are you practicing for?
When I am teaching at a retreat I will update this page and announce it via the newsletter. You can also see upcoming Buddhist Geeks retreats here. 
Emerge
Emerge is an integrally based program that combines aspects of waking up and showing up in the world.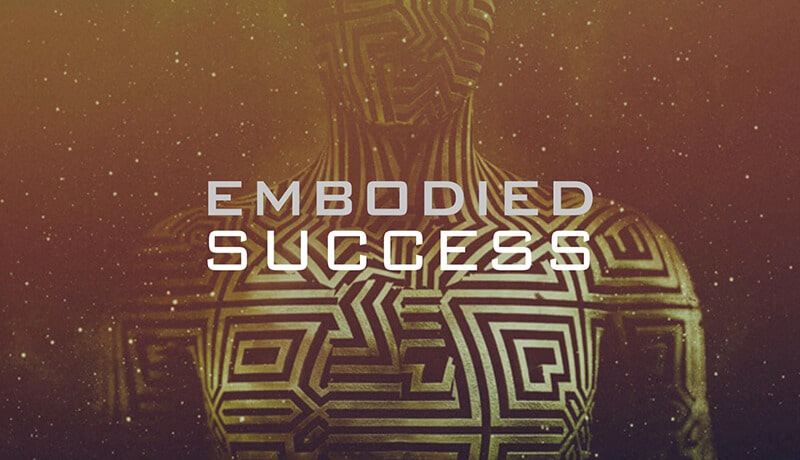 Embodied Success is another integrally informed program designed to integrate waking up, cleaning up, growing up, and showing up to support heartful individual, organizations, and businesses who seek to make the world a better place.